Hi there!
I'm having a problem with fullscreen macros (Chappel's) or buttons (HiEv's) causing my background to shrink and only cover the part of the screen with content on it, if that makes sense.
Here's a picture of the background image (which is set to "cover") with no full screen. As you can see, it is covering the whole page, doing what it is supposed to: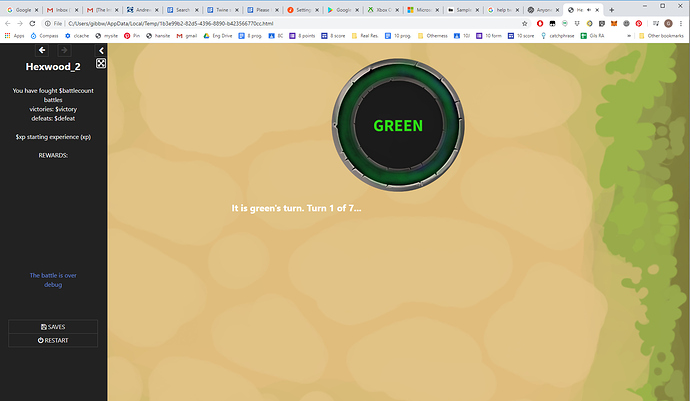 However, when I use Chappel's <> macro or HiEv's fullscreen button it does this to the passage:

Any ideas how to fix this? I'd really like fullscreen but need a way to not ruin my backgrounds
Thanks so much!