After finding some old Infocom games in storage I was eager to play them again. I quickly found out about Frotz for Windows. Which is nice, but also quite "boring" to me. So over the last few weeks I was working on FrotzGL (preliminary name), a frontend to Frotz using OpenGL. So at least it looks like playing on an old computer


It is already playable (even featuring a HDR renderer), but still missing some crucial features like saving and loading, and some more eye-candy features and options.
I hope to finish and release it later this year.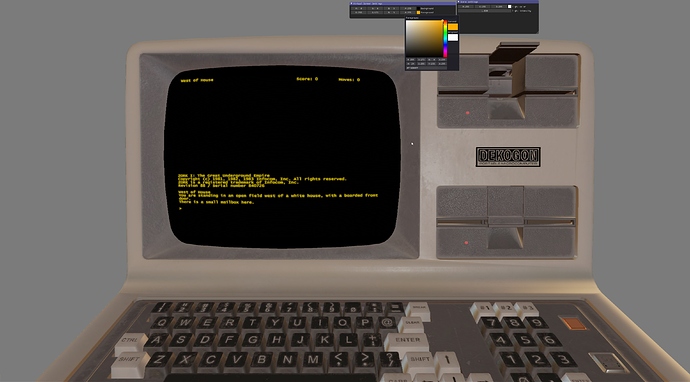 I am not using any engine like Unity or Unreal, everything was written from scratch, using the current version of frotz.
fridolin