How do you feel about Journey?
It's good
It's bad
Never played it
Never played it because it's not accessible
Journey was one of Infocom's late formal experiments. It featured several graphical images–many of them appealing for their time–and, quite provocatively, it did not have a traditional parser.
As you can see in the image below, the game is played by selecting commands that are contextual. Actions are available either due to player location or else due to previous player actions. I think this feature might have bothered players 20 or more years ago, but menu/choice systems are better appreciated now.
The game is not without issues. There are some rather dire resource-management constraints, and the story returns to an old Tolkienian well. Perhaps Blank finally got around to reading Lord of the Rings.
I don't like the game personally, but I do see it as a valid and worthwhile experiment. My primary concern is that Journey likely has accessibility problems that most Infocom games don't.
It isn't a lot of work to get running, but it also isn't fire and forget like the Zork games.
Note: I should be working on my podcast about Journey instead of making threads about Journey.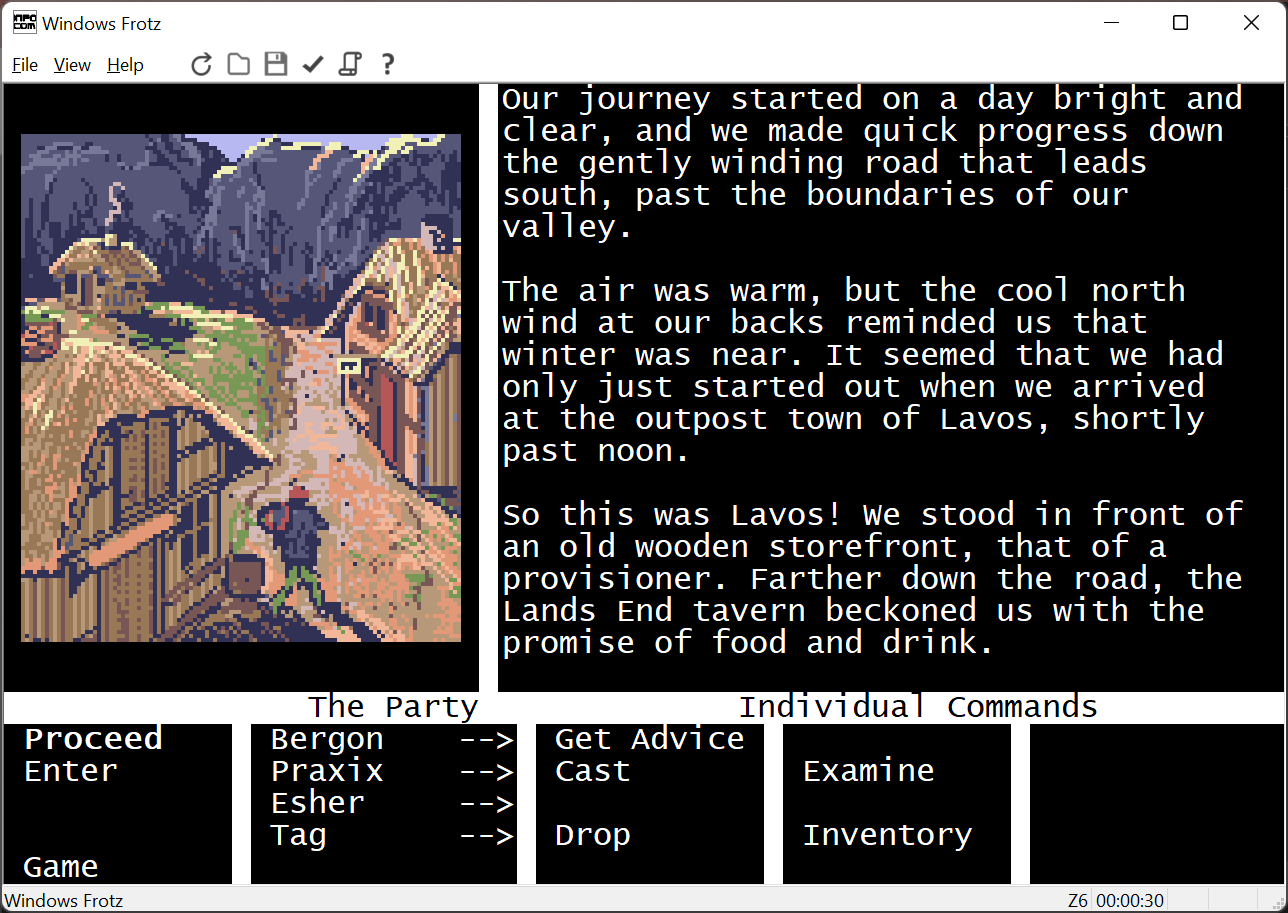 e: paging
Torbjörn Andersson