Twine Version: 2.2.1
Story Format: Sugarcube 2.21.0
Hi all!
I've been pouring over the old Twine forums and these ones in hopes to find a solution for my question, but I haven't managed it yet.
I want to implement a combination lock system like this one:

The example is originally built in Harlowe. I've been trying to translate it into Sugarcube, but I'm just not proficient enough to get it to work. I would absolutely love any help with making this puzzle work for Sugarcube.
I also tried referencing this:

But no matter what I did it, when I played the passage it kept telling me this: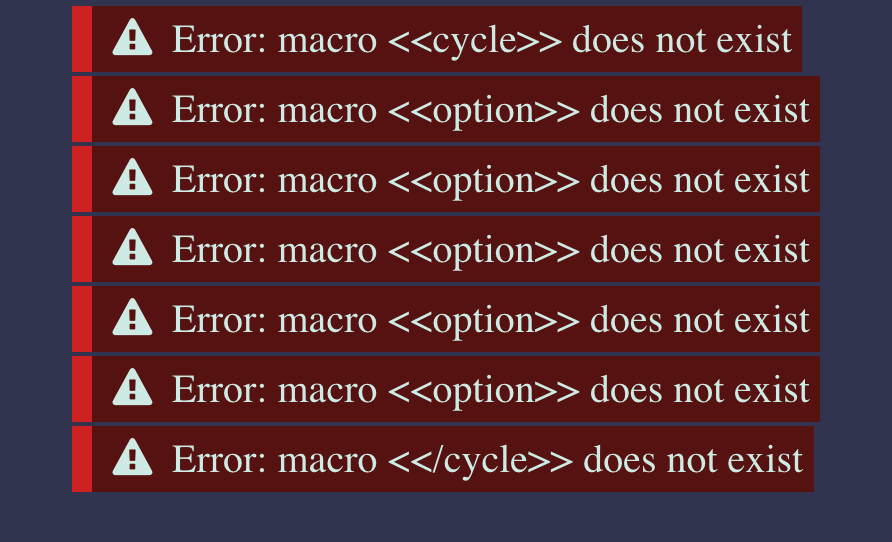 I'm totally lost on what to do.
Thanks in advance!!