HI All,
Using tweego and sugarcube 2.36.1
I'm using storyInterface to make my own UI, but have come across a problem when trying to play my game on desktop. Mobile UI works perfectly, with everything in the right spots, but on desktop the project fills the entirety of the page and hides elements.
What I want to do, is limit the amount of horizontal space the project takes up. I thought I could use max-width in the or section to get the desired results, but I can only alter the width of the actual passages.
I've attached some images of what I'm up against and what I'm trying to do. I'm a novice at css and after a long slog of trail and error, I'm hoping someone could help point me in the right direction.
This is how it turns out on mobile, exactly how I want it.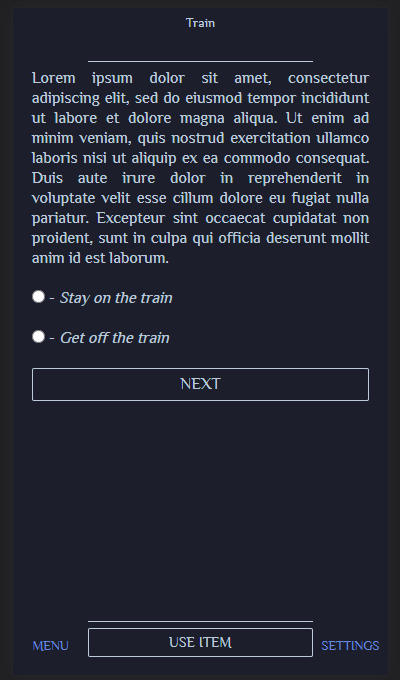 This is how it turns out on website, stretching to full length and hiding some stuff at the bottom.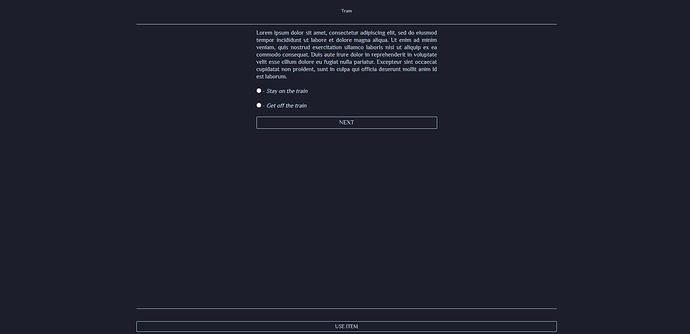 Ideally, I would like the max width on desktop to be how it is portrayed in this picture.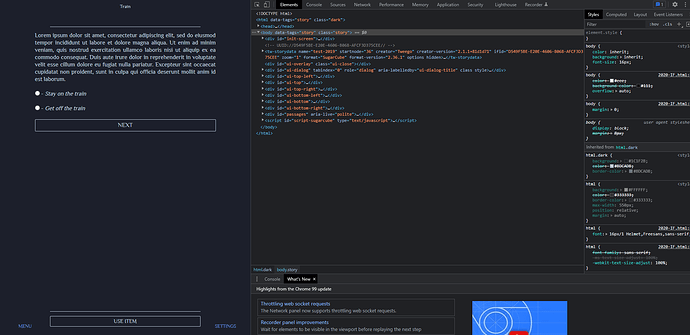 Any help I could get on this will be greatly appreciated.