It took longer than we were expecting but it's done!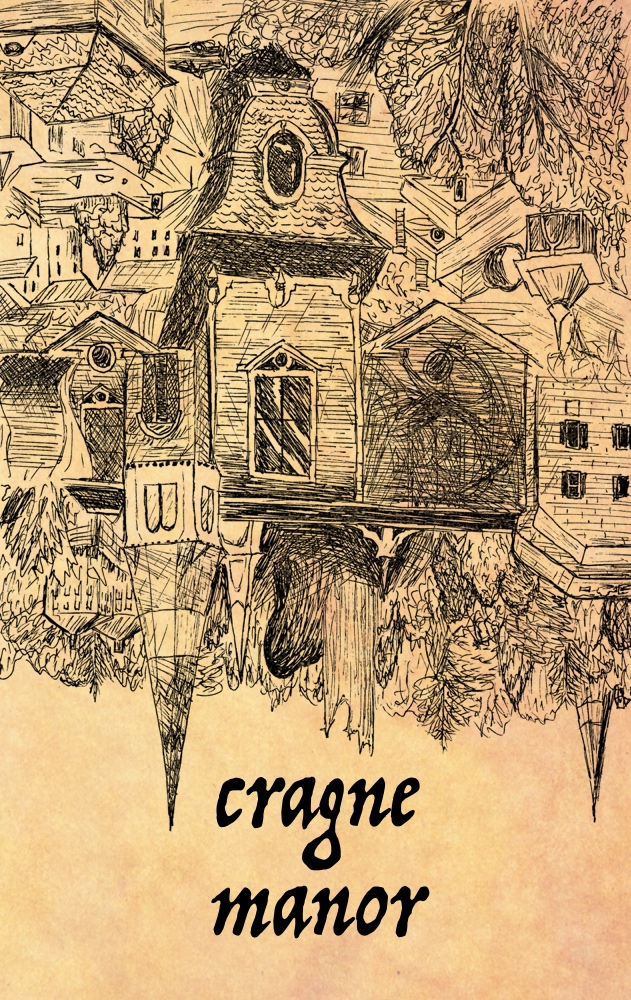 CRAGNE MANOR, written by Adam Whybray, Adri, Andrew Plotkin, Andy Holloway, Austin Auclair, Baldur Brückner, Ben Collins-Sussman, Bill Maya, Brian Rushton, Buster Hudson, Caleb Wilson, Carl Muckenhoupt, Chandler Groover, Chris Jones, Christopher Conley, Damon L. Wakes, Daniel Ravipinto, Daniel Stelzer, David Jose, David Petrocco, David Sturgis, Drew Mochak, Edward B, Emily Short, Erica Newman, Feneric, Finn Rosenloev, Gary Butterfield, Gavin Inglis, Greg Frost, Hanon Ondricek, Harkness Munt, Harrison Gerard, Ian Holmes, Ivan Roth, Jack Welch, Jacqueline Ashwell, James Eagle, Jason Dyer, Jason Lautzenheiser, Jason Love, Jenni Polodna, Jeremy Freese, Joey Jones, JP, Justin de Vesine, Justin Melvin, Katherine Morayati, Kenneth Pedersen, Lane Puetz, Llew Mason, Lucian Smith, Marco Innocenti, Marius Müller, Mark Britton, Mark Sample, Marshal Tenner Winter, Matt Schneider, Matt Weiner, Matthew Korson, Michael Fessler, Michael Gentry, Michael Hilborn, Michael Lin, Mike Spivey, Molly Ying, Monique Padelis, Naomi Hinchen, Nate Edwards, Petter Sjölund, Q Pheevr, Rachel Spitler, Reed Lockwood, Reina Adair, Riff Conner, Roberto Colnaghi, Rowan Lipkovits, Ryan Veeder, Sam Kabo Ashwell, Scott Hammack, Sean M. Shore, Wade Clarke, Zach Hodgens, and Zack Johnson, is now available for you to play and enjoy/goggle at in abject horror. It is straight up bonkers.
"Organizing this project was quite the crazy trip for Jenni and me" is how I'd describe the experience if I entered some sort of Olympic Understatement Championship. Corralling all these authors and their many, many, many many wildly different rooms was an extremely nutbars undertaking. Many of the individual rooms, as you shall see, are fairly nutbars considered on their own. Taken as a whole, with everybody's writing styles and puzzle implementations and ideas of what the weather in the game should be bouncing into each other, it's—it's—
I mean, just check out the game.
If you're in the minority of humans who didn't work on this game and it brings any joy into your life, make sure you extend your appreciation to the people listed above. They worked very hard, created some amazing stuff, and they deserve to know that their work affected you.