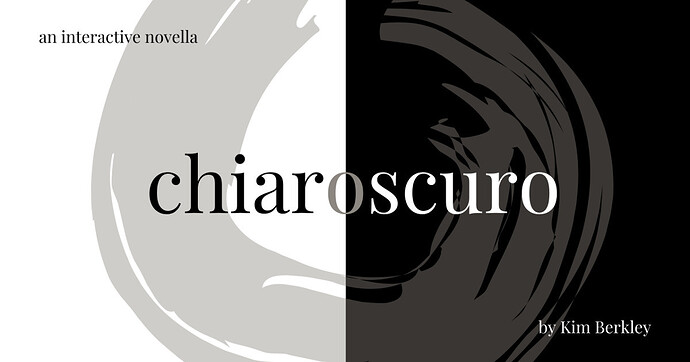 Hello, hello! Just popping in to announce the release of my new (free!) game, live now on itch.io!
chiaroscuro is a short interactive story about a young American artist who travels to Rome in search of inspiration and meaning. Instead, she encounters two strange creatures, one dark and one light, and must navigate her relationship with them while exploring the winding streets of the Eternal City.
Immerse yourself in the art and culture of Rome
Make friends (or don't) with the strange creatures (and people) you meet along the way
Seek your muse and fill your empty canvas with something meaningful
Discover up to five different endings
chiaroscuro is a short narrative experience meant to be played in a single sitting, and it's 100% free. Click here to learn more or to download your copy today!