You're standing in front of a barricade built of stone and rusted steel, a twisted plastic collection tag in your hands. The dizzy nausea you get after teleporting has yet to subside. It's always worse when there's a time shift involved.
Causality Couriers: tomorrow's deliveries, yesterday. A point-and-click text adventure about a time-travelling delivery service. Made in Gruescript for Ludum Dare #53: "Delivery". Includes illustrations generated with Stable Diffusion.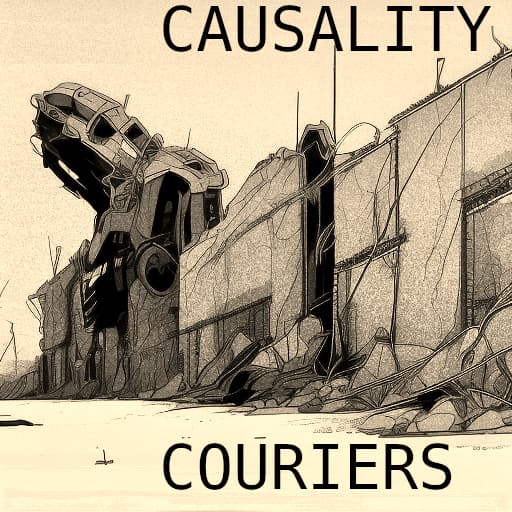 Links to play
Further reading
Let me know what you think!