Hello all!
I am relatively new to Twine, having recently published my first game as part of the game jam. I made it using Twine version 2.2.1 with Sugarcube 2.21.0 format.
I've never studied CSS or JavaScript before getting into Twine, so for most of the game features I simply borrowed other people's solutions and modified them to fit my needs. One of the features I wanted was the 'typing' animation for text appearance. I've found Typed.js and have integrated it into the JavaScript section of the game. Then I used following syntaxys to implement it in the game:
<div class="typed-speed20">my text</div>

It worked as intended, but after adding Typed.js module an error message started to pop up on the game launch: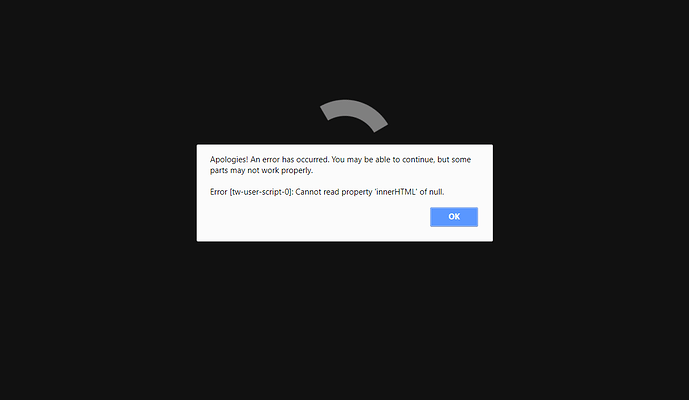 Ater closing the notification game seems to run as normal. I was unable to find any notes on similar problems.
Can you please help me figuring out the sourse of the problem and solving it?
Any help would be greately appreciated!