I hit this earlier…
and I wouldn't mind going to GLULX but when i do that i get … well, i'll use pictures to show it.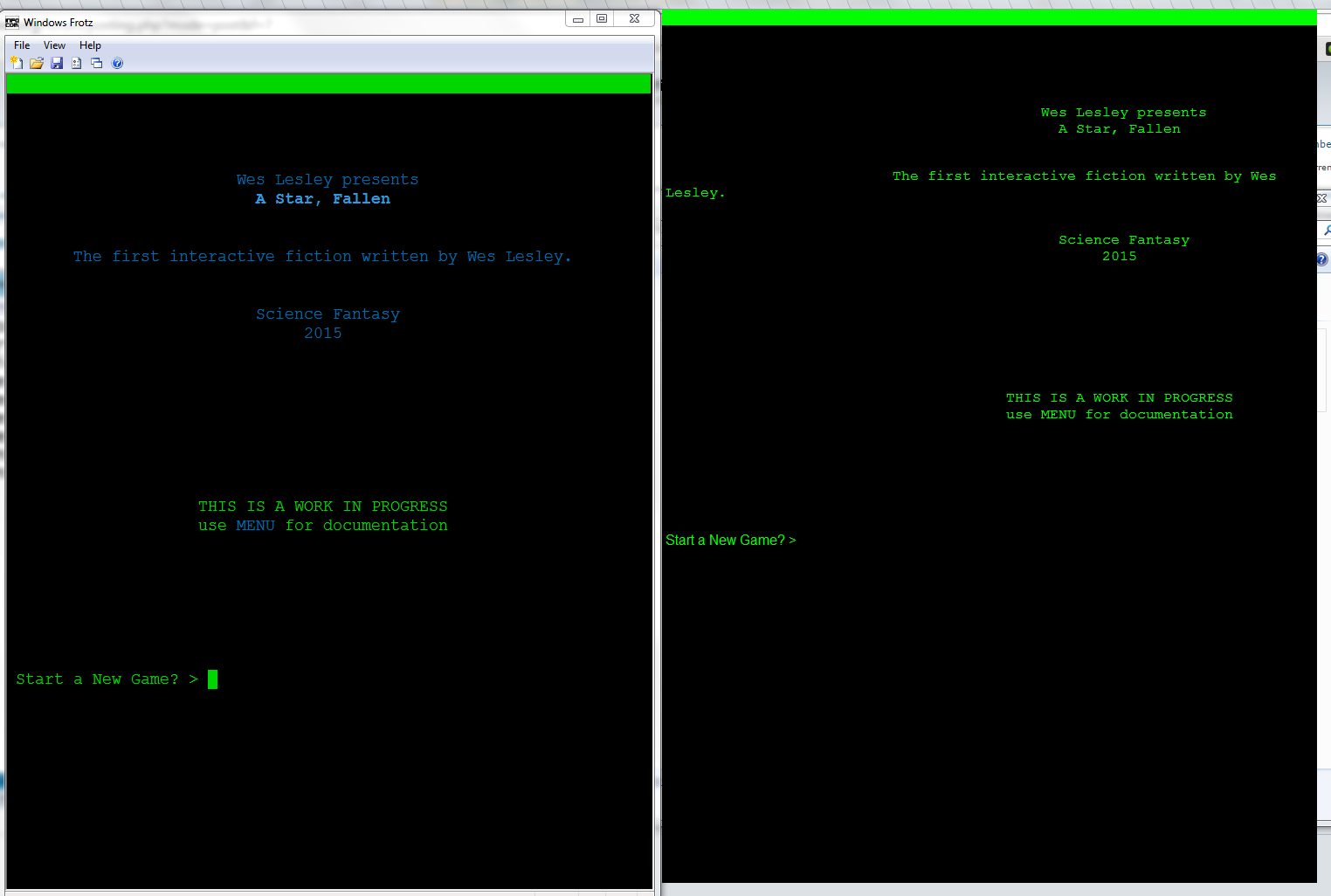 is there a way to save both color and the good centering?
because it looks horrible on glulx.
same damn code, though…
if possible i'd like to keep it in the Z Machine, so it is more portable. is there a way to override the size limit and keep going?
i barely have any code or story in my work, i've just bits and pieces that don't fit together yet.
so Z machine is a genie.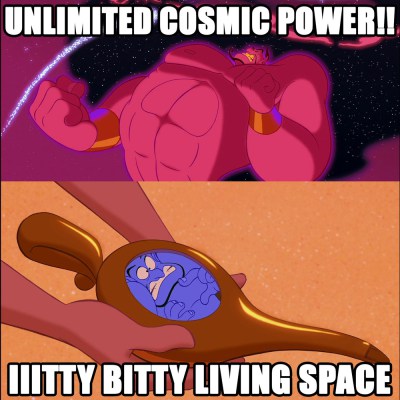 I'm not gonna lie. I'm super psyched about finally getting the hang of this stuff and then I bump onto this wall-of-nope looking ****.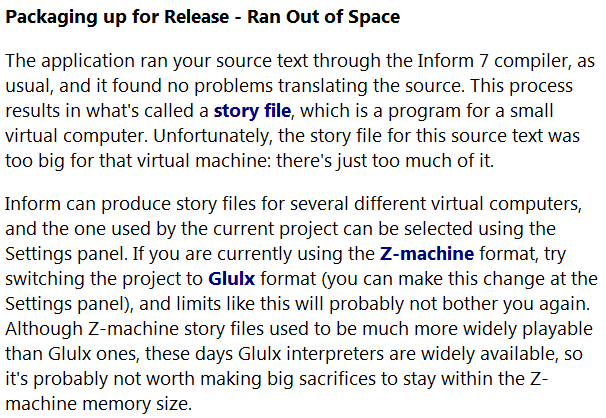 I'd so love a way around. but i'm gonna guess and say "there probably isn't one, right?"