There's been a very interesting thread about the use of AI-generated content in text adventures, particularly around the use of AI-generated graphics (Using an AI art generator to make graphics). One of the comments in the thread suggested that if there were more artists collaborating on projects (with those of use that can write/program but can't draw), there would be less incentive to turn to AI image generators.
So I thought I'd see whether this is an option.
I don't include art in my adventures because I'm an old-school 'theatre of the mind' gamer, but I have generated an AI image to promote my game (Instagram, Facebook, Forums, etc.):
(link here if it doesn't show)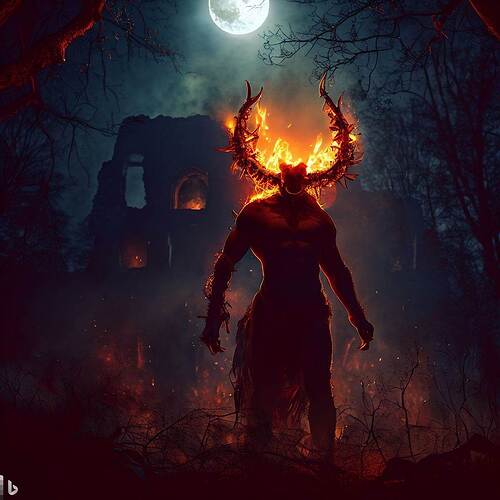 I have no budget but you will be attributed. Does anyone want to produce something equivalently eye-catching to help me to promote my project along the same lines as above? I have no general qualms about using AI-generated content for niche non-commercial hobby projects but would like to explore alternative options.
Many thanks.