[size=200]Now available for purchase![/size]
The congregation of the Church of the Celestial Revelation would like to invite you to a very Blessed Event.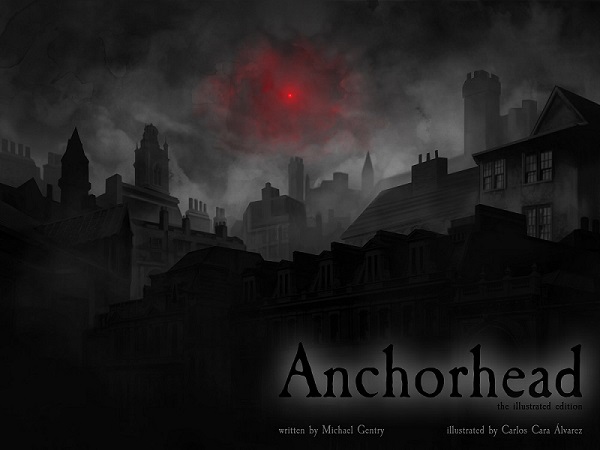 [size=200]Anchorhead: the Illustrated Edition[/size]
Completely rewritten from the ground up using Inform 7.
Revised and polished prose.
Redesigned map and puzzles.
More than 50 gorgeous illustrations by Carlos Cara Álvarez.
Visit the website for purchasing options and a chance to buy feelies!
Additional information:
The game will cost

$9.99 USD

.
On

Steam

, the game will initially be available for Windows and Mac only. I was having trouble getting the Linux builds to run properly through the Steam client, but I think I've worked that out, so Linux will probably be available a couple of weeks after launch.
On itch.io, the game will be available for Windows, Mac, and Linux.
Other platforms are definitely being considered, but I don't have any news about that yet.
Yes, there are feelies. You can order them at http://www.anchorhead-game.com/props.