Hello everyone!
I'm super-new to Twine, in fact I've just downloaded it a couple of days ago and slowly learning the basics through tutorials.
I had just finished my first basic story for practice, I saved it in a folder on my laptop and the I closed twine.
Once closed, this error popped up: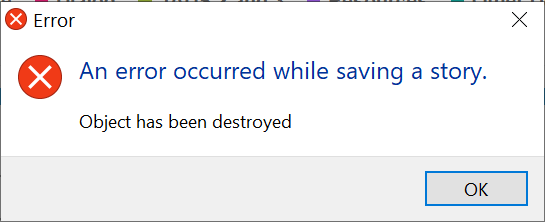 If I press OK, it comes up again and again and again.
Anyone can help?
I'm using twine on Windows 10.
Please let me know if you need further information to help me find a solution.
Many thanks.