When I am about to open the executable to install Twine 2.4.1, I get a Microsoft Defender pop up. What does this mean and what should I do?
(The warning is in Spanish, I translate it in case it isn't understood

)
"Microsoft Defender SmartScreen prevented an unknown app from starting. Running this application may pose a risk to the PC."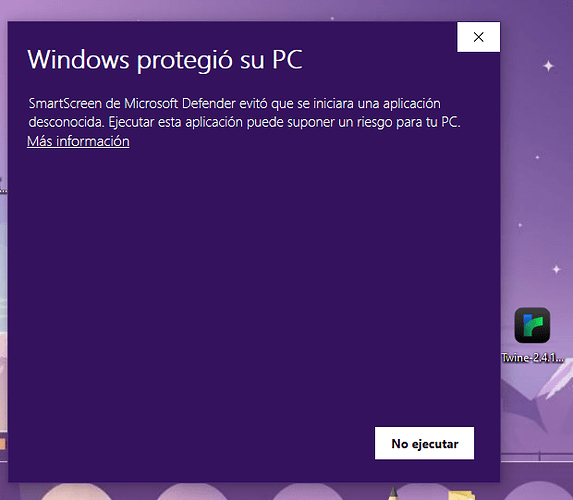 I scanned it with Virus Total and found nothing malicious. Although I don't know if it will have any false positives.