Congrats to @Errol for placing 1st in the Adventuron Christmas Jam with PRESENT QUEST - a parser-based life-sim with many twists and turns.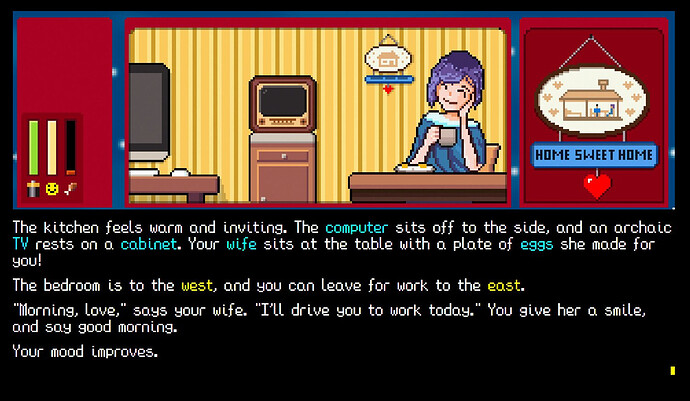 Lots of variety in this jam, with verb noun games, verbose interactive fiction style games, life sims, games with bespoke soundtracks, lots of pixel art, games that REALLY push the limits of Adventuron ( @Warrigal ), and a lot more.
A huge thank you to everyone that participants, all of which will be contacted about their prizes in the next few days In theory (unless there are import restrictions or refused prizes), everyone gets a prize too!
Thanks to everyone once again. I invite everyone to use this thread to discuss their experience of games in the jam, or their experiences entering the jam.
P.S. The next jam is going to be very different indeed. Watch out for it. If you would like to sponsor it in any way (small or large), send me a direct message.