I'm not going to write long reviews this time. I'm going to pick games based solely on what I want to play, and then say why I played a game and how it made me feel. My husband Tom doesn't play games at all, tragically, which is pretty much his only flaw although it IS a big one. But our normal MO is: I play the game, he doesn't want to play it but wants to hear about it, or watch me play, or read my transcript. He's a major, serious music guy, and he is going to gauge the game this way and pick a song that shares important vibes with the game.
Because I'm not choosing games with any objectivity at all, if I don't review your game, don't fret. I certainly won't get to them all, and a game needs to be well-marketed to my taste (generally parser, horror/mystery/fantasy, good blurb, good art). So your choice-based romance, amazing though it may be, will probably not make into this thread.
Edit: How on Earth did I forget to put in my bespoke art by @sophia ?? I mean, I paid her a fortune in commission for it, and then I just leave it sitting on my desktop? I am just not right this week. Anyway, here it is…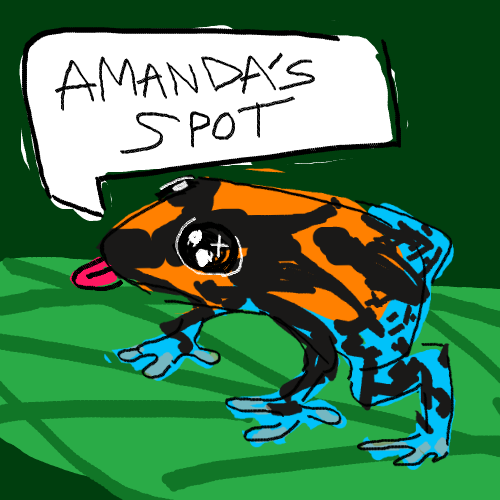 Ready? OK.
THE VAMBRACE OF DESTINY
It will surprise no one to learn I went straight to @dibianca, since I'm a screaming fangirl for his games. With Art's work, you KNOW you're going to get a game that's really fun and funny and puzzly and polished, but it's more than that. His games are all parts of an experimental vision for IF (very limited command set, limited typing, extremely player-friendly) that, in my opinion, is an excellent direction for expanding IF's audience. So when you play a DiBianca game, you get to see how he's refining and playing with his ongoing experiment, and that's just awesome and is a big draw for me.
I didn't finish it in 2 hours, but I will finish it before I move on, because it's exactly what I wanted and expected. So. Much. Fun. Most of the gameplay is standard for his games, but now he has eliminated the need to even press enter after a command, since all commands are single letters. There he goes, refining and tweaking that vision, and long may he continue.
How did I feel? Exhilarated! So many gloriously fun monsters, so much dungeon crawling futzing with spells and puzzles. What song is it? It's, it's a ballroom blitz, of course!