Hi writers, designers and coders alike!
I have been interested in making a simple text based adventure for a while now. I finally have some free time to work on it but I've been having some issues in finding the right program. So far I have tried Twine and Ren'Py. Twine seemed to be the easiest to work with but limited in capabilities (unless I have missed a thing or two). Ren'Py on the other hand seems too advanced and more focused on the anime style graphical novels. I'm looking for something that can replicate the concept I made below: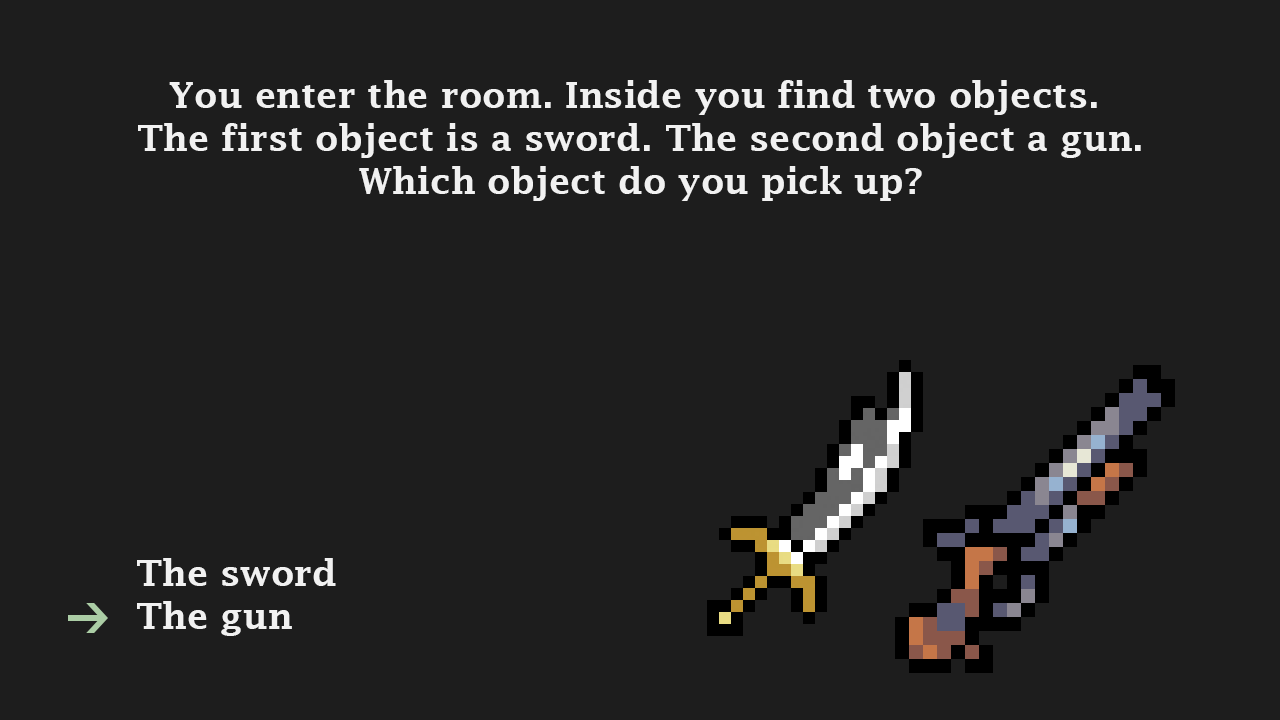 As you can see it's pretty basic. I would only need for the text to be centered above, have the options on the left below with a select cursor and a picture on the right side. In the background I would like to have a music track playing for ambience. A fade-in/fade-out option would be nice as well but not required. As expected multiple choice answers means the game can go in multiple directions.
I'm hoping someone can point me in the right direction because I'm finding some issues in trying out different engines. Since I installed Ren'Py, PhotoShop for example now shows me a "no dc" watermark on every picture I try to work on for some reason, I would like to avoid messing around with this computer too much.
Kind regards,
AA