So, I went looking for this book and then immediately died. Of heart failure. Or shock. Maybe both.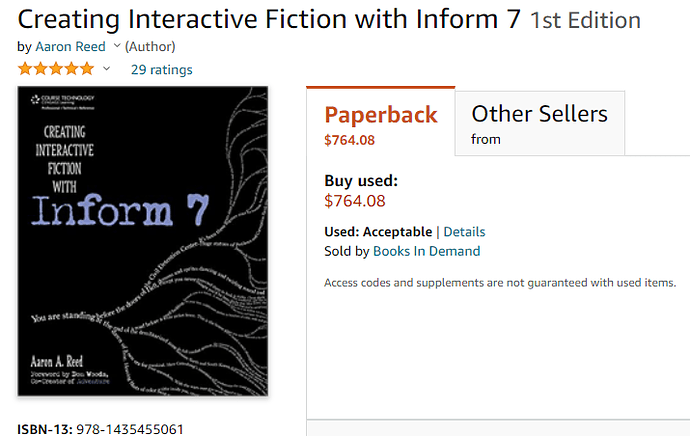 If you have the rights of the text back, may I just pay you directly for a copy of the pdf or txt file, @aaronius ? This is an especially egregious price when you reflect that not a penny of it is going to the author. At what point is this considered scalping? I know it's out of date, but honestly, it's worth rolling back Inform7 to an earlier version just to work my way through it.
Shock aside, is there any other way to get access to this text other than purchasing the book second hand?
Thanks.