(This was posted earlier on intfic.com, but I wanted to mention it again here. This tool has had a number of updates and bugfixes, including hand-drawn maps implemented by a friendly developer Paolo Sfredda to whom I am very thankful.)
Trizbort.io is a browser-based tool that lets you easily map adventure games. Drag rooms onto your map and link them up using connections in all compass directions. Add a list of objects present in each room. Finally, export your map straight to your adventure game toolkit of choice: TADS, Inform, Quest or Alan.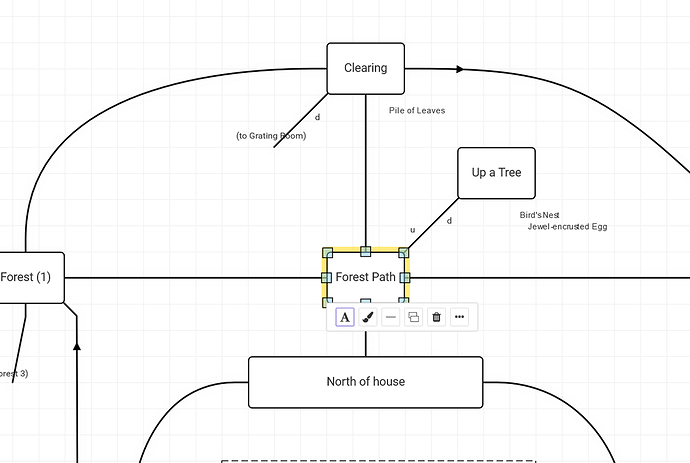 Trizbort,io was inspired by Trizbort, a desktop-based mapping tool originally created by Genstein and enhanced and maintained by Jason Lautzenheiser.
Edit room details quickly
Trizbort,io lets you edit the properties of your rooms using a quick and intuitive editor. Room name and description, room colors, room borders, elliptical or octagonal rooms are supported, and also a hand-drawn style.
Add named objects with descriptions to your rooms, and create containment relationships - which will be included in your code generation later.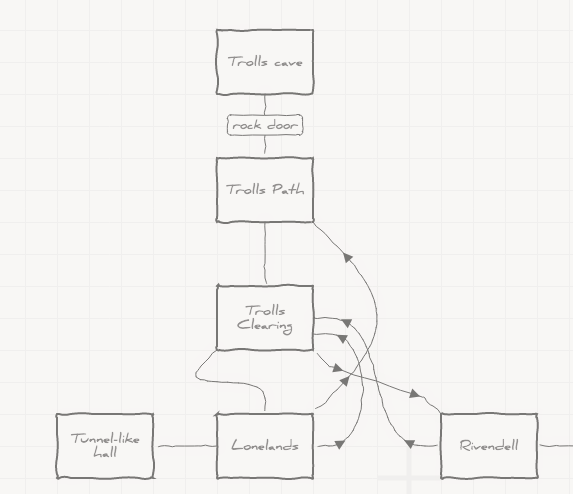 Generate code from your map
Trizbort,io can export your map to various adventure game development system. It supports TADS 3, Inform 7, Quest and Alan 2/3, among others. Code is generated for your rooms, connections and objects, and you can feed it straight into your compiler.
If you'd like to dive straight in, here are some links that open Trizbort,io with a map preloaded:
Zork map
Hitch Hiker's Guide to the Galaxy map