I have been exploring Inform 7 extensions the last few days and had a question on the organization of the Extensions Public Library.
I understand that the list of extensions at Friends of Inform 7 GitHub Repo is different than the Extensions Public Library Archive.
What I am wishing that I had for the Friends of Inform 7 archive is the Headings and Subheadings metadata for the different extensions that the Public Library provides: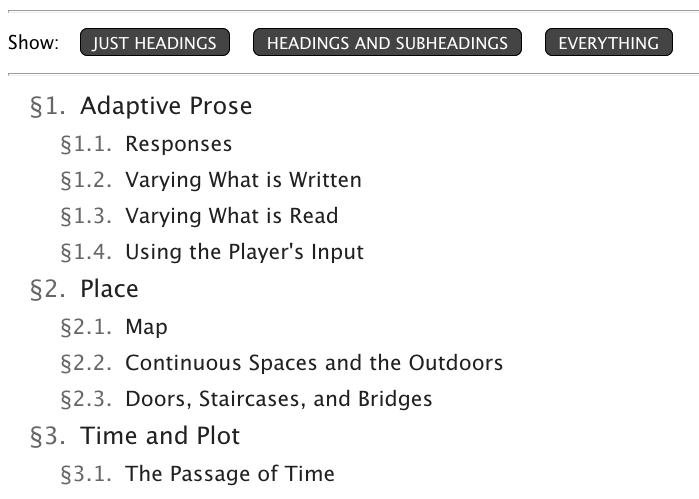 Alphabetic sorting and Author Name sorting isn't nearly as useful as having the extensions organized by purpose.
So, my question is, are the organizational categories something that was provided as part of the Public Library site or is there a way that extension authors can provide category metadata about their extensions so they are easier to locate by others who have specific purposes and/or problems they need to solve?