Hello!
I'm having a very odd problem with Twine's Test mode (versus the Play-option). I get a lot of glitches in Test mode for some reason, and I need to find out why. I've been reading up about the Test-mode, and everyone says that it's no difference from Play mode, but there must be something that's acting up.
The glitches often appear when there are a lot of CSS involved. Lines "melt" together, height and width changes irregulary etc. But whenever I hit Play mode, the game works as intended.
I've included two pictures to show you what I mean. It's the Dialog API-based character sheet for an RPG I'm making. The errors happen outside the Dialog API too.
Has anyone else experienced this? I'm afraid it's a problem that could plant itself and affect playability on different browsers/computers if it's left unchecked.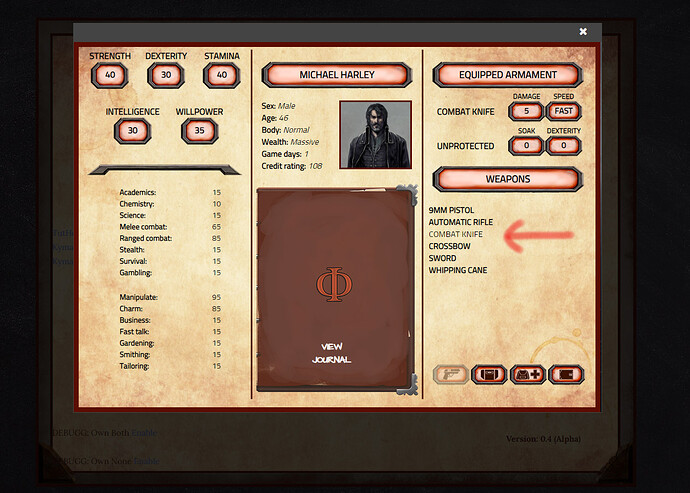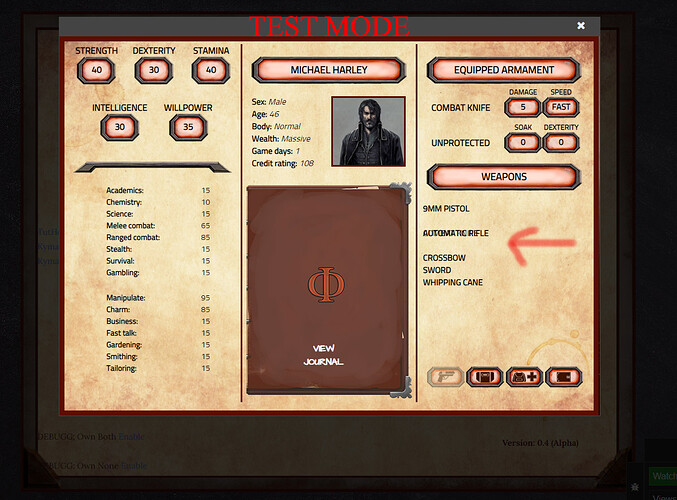 Twine Version: 2.3.9
Story Format: 2.31.1