Spatterlight 0.9.1 has a new experimental ScottFree interpreter with support for ZX Spectrum format games and graphics.
Games like Gremlins, Robin of Sherwood , Questprobe I and II and Seas of Blood are playable with pictures and animations.
It also adds some modern conveniences such as restart and undo to the original ScottFree games.
Get it here.
Report the bugs here.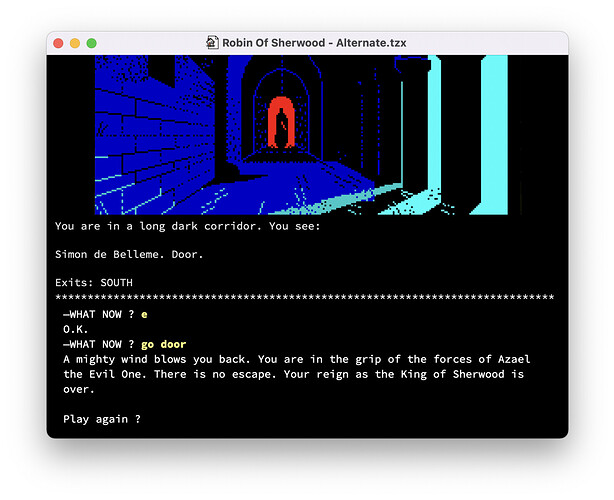 .