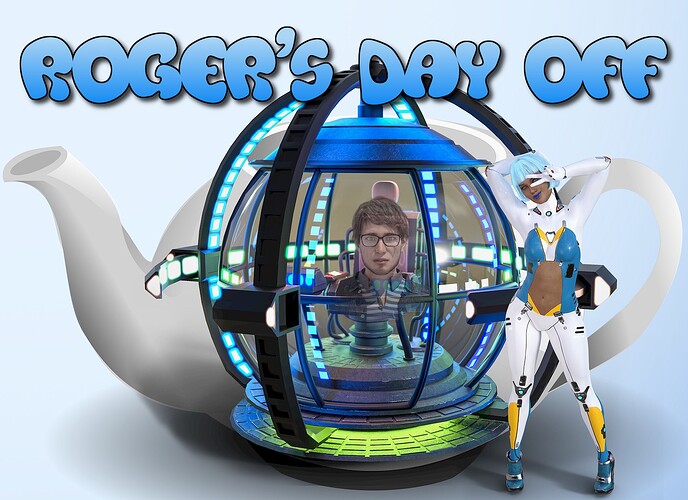 Hi Everyone!
Looking for just one or two beta testers for my SpingThing2022 game;
Roger's Day Off, an adventure with time-travelling teapots!
There are probably quite a few bugs and usability issues. I'm hoping to get most of these fixed by next week (Uh-oh!).
The game itself is browser-based, so you won't have to install anything and the style is parser-choice hybrid, ie you can type or you can select options (mostly). The game is implemented in the strands engine, which is a new IF system and therefore, bugs could be in the system as well.
There are currently several annoying issues with mobile browsers to do with text input. Yeah, it's always the really basic stuff that fails. So for the time being, please can I ask for people who will test on desktops.
You'll need an up-to-date browser. I'm testing in Firefox, so that would be an ideal choice, if you use that. Also, Safari ought to work on OSX.
Please DM me if interested. And many, many thanks!