Twine Version: Twee3
Story Format: Sugarcube 2.36.1
Hiya,
I have very recently started using Tweego to compile Twee3 stories (with the amazing twee3 Language Tools VS Code extension).
The exported HTML runs without problems on the desktop. However, when I uploaded it on my website and ran it on the iOS, it became complicated.
Brave browser on iOS gives me this error 3 times: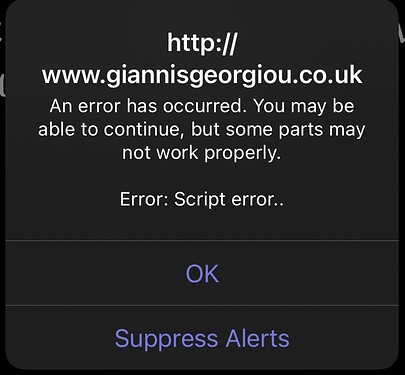 and right after, it gives me this:

Then, the game runs without any apparent issues.
Firefox for iOS just gives me this once: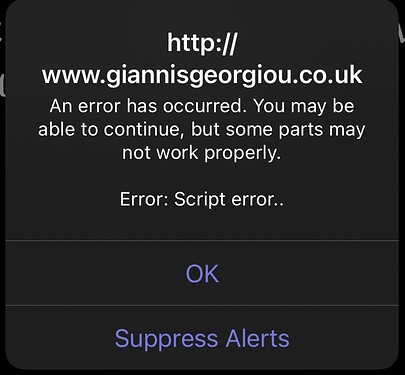 Chrome iOS doesn't seem to complain. Neither does Safari iOS.
Also, nothing shows on the console of desktop browser (I checked Brave for MacOS).
Do you suspect the problem comes from my Twine code or some setting? (I will try stripping the code down to the bare minimum and see if I keep getting the error.) Also, note: passage contents and passage names are in Greek, in case it has anything to do with that.
Any ideas?