It's so neat to see these locations I remember in my head visually realized.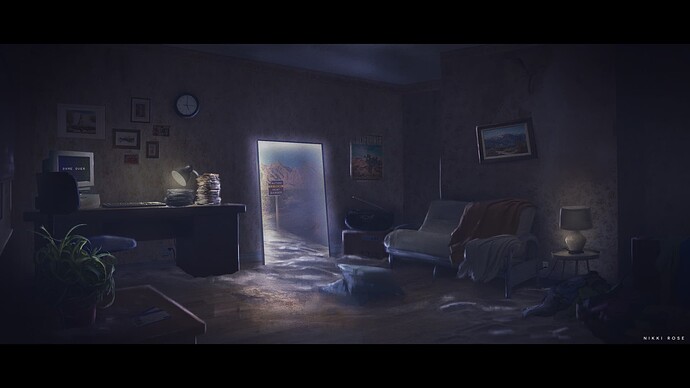 Odd, how the light just makes your apartment gloomier. Pre-dawn darkness pools in the corners and around the tops of walls. Your desk lamp glares yellow, but the shadows only draw your eyes and deepen.
More of the room design prototyped on the Artstation site.