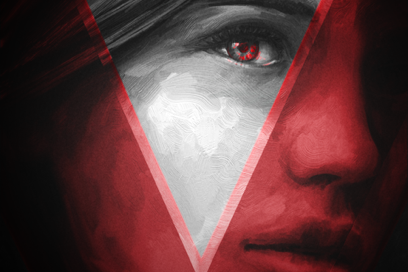 We're proud to announce that VERSUS: The Lost Ones, the latest in our popular "Choice of Games" line of multiple-choice interactive-fiction games, is now available for Steam, iOS, and Android. It's 25% off until August 28th.
choiceofgames.com/versus-th … hp?src=ifo
Steal alien powers and absorb their memories! Can you outlast your opponents to escape from planet Versus?
"VERSUS: The Lost Ones" is a thrilling 123,000-word interactive novel by Zachary Sergi, author of our best-selling "Heroes Rise" trilogy. Your choices control the story. It's entirely text-based–without graphics or sound effects–and fueled by the vast, unstoppable power of your imagination.
Become an interstellar warrior, gifted with the power to ransack the thoughts and abilities of others. Transported to an unfamiliar world beyond your wildest dreams, you must invade the minds of your fellow captives to survive.
Seduce Lady Venoma, a self-proclaimed goddess, or clash with Empress Vaccus, a tusked monster and the sworn enemy of your home world. Triumph in gladiatorial combat, or in the deadly politics of planet Versus. Absorb the right talents, and you just might save the galaxy!
Fight for humans or androids in a morally ambiguous civil war
Play as male, female, transgender, intersex, or a non-categorizable gender identity
Subvert the corrupt Elite Courte, or join them to suppress rebellion
Romance aliens, crossbreeds, and intergalactic royalty, or go it alone–the choice is yours
Dive into a sci-fi hybrid of space operas, futuristic dystopias, fantasy epics, and political chess
We need your support to continue delivering our games on Steam. Our goal is to release our entire catalog of interactive novels on Steam. Based on the extraordinary performance of Choice of Robots and Champion of the Gods, both which made it onto Steam's front page this year, Valve has allowed us to ship a handful of additional games. We'll need to continue to deliver outstanding results to prove that interactive fiction can be successful on Steam.
We're asking all of our fans to follow us on Steam. Even if you don't use Steam that much, it will be a big help if you sign up to follow us there, because the more followers we get, the better visibility we get on Steam's curator list. (Our goal is to hit 3,000 followers for our Steam curation page; we're about 60% of the way there as I write this!)
When you follow us, you'll see our games and our recommended games right on your Steam home page. It's free, and it's a big help to us, so follow us today!
We hope you enjoy playing VERSUS: The Lost Ones. We encourage you to tell your friends about it, and recommend the game on StumbleUpon, Facebook, Twitter, and other sites. Don't forget: our initial download rate determines our ranking on the App Store. The more times you download in the first week, the better our games will rank.