While learning the Simple DirectMedia Layer library, I set about adapting Necklace of Skulls gamebook (again), but with a graphical user interface composed mainly of icons and text buttons.
As of now, all the story sections (Prologue + 442) sections are already implemented as well as the adventure sheet record keeping (Life Points, Items, codewords). Loading/Saving games is also functional now. I'm targeting the Windows/OSX/Linux platform as SDL is cross-platform. It is also (I hope) keyboard/mouse/gamepad friendly. So far, I've tested under Windows and Ubuntu. OSX to follow soon.
Links to the project:
And some screenshots from the Linux (Ubuntu 20.04 LTS)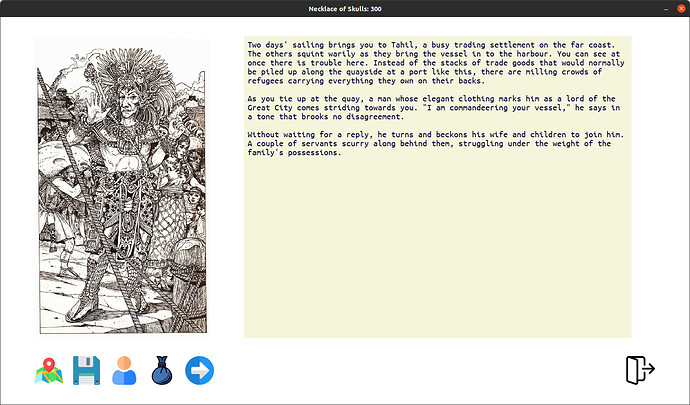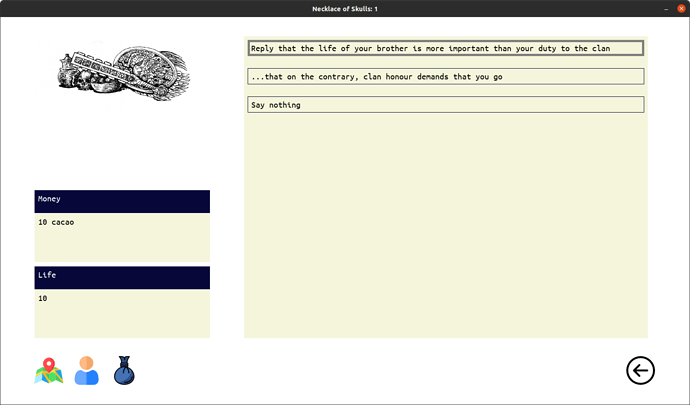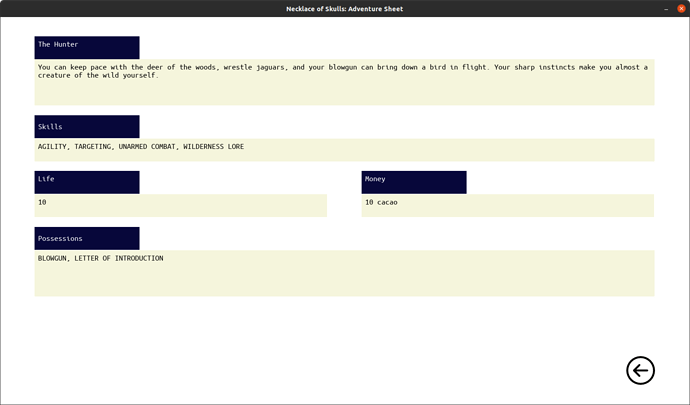 I hope to push a Windows 32 & 64 bit soon, as well as an AppImage package for Linux. I'm playtesting and fixing any lingering bugs but so far, I was been able to play from start to finish (good, bad endings) with several characters already.
Note, there's a superior iOS app version made by Cubus Games already and this (mine) is nowhere near that in terms of quality and technology… so why create my own? I really really love the Virtual Reality Adventures/Critical IF gamebooks

I hope you folks enjoy this one. Feedback is most definitely welcome.