So… this game seems extremely, uh, bare bones. But it's my Nick Montfort, and so I'm expecting a lot more! One thing that we can't help noticing is that after finishing the game, we end up in a Commodore 64 BASIC environment. Typing RUN will restart the game. Typing LIST shows us the code, which I'll show below. You could also change the code here, though I'm not sure to what purpose. There may be more you can do here, but my BASIC is rather rusty.
Here's the code. I couldn't get the - sign to work, so I had to grab part of it line by line: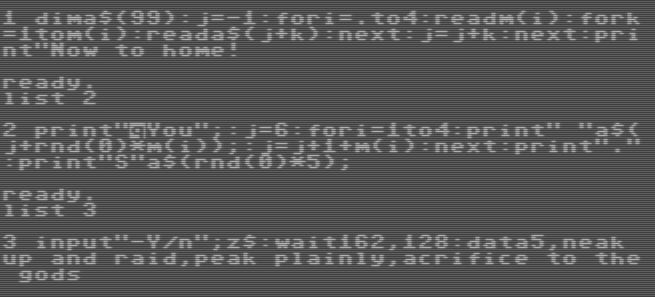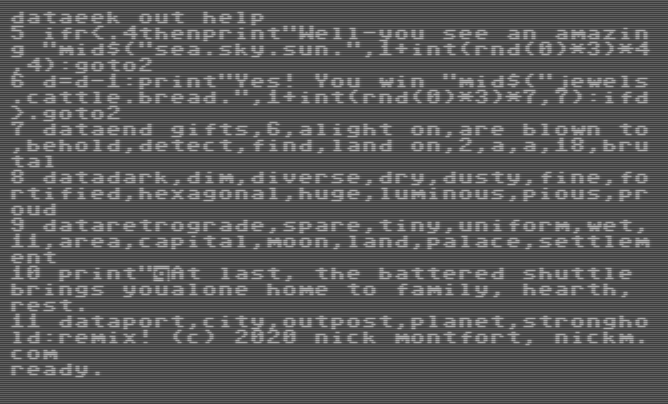 This code is extremely obfuscated! It's terrible! No one in their right mind would programme like this! So possibly Nick did this in order to hide something? But I personally don't really see anything suspicious. (I do believe all responses are entirely random, as many people have suspected.)
So, code wizards around here… does anyone have anything enlightening to say about this?