An asciicast is worth a thousand words, so click the box below.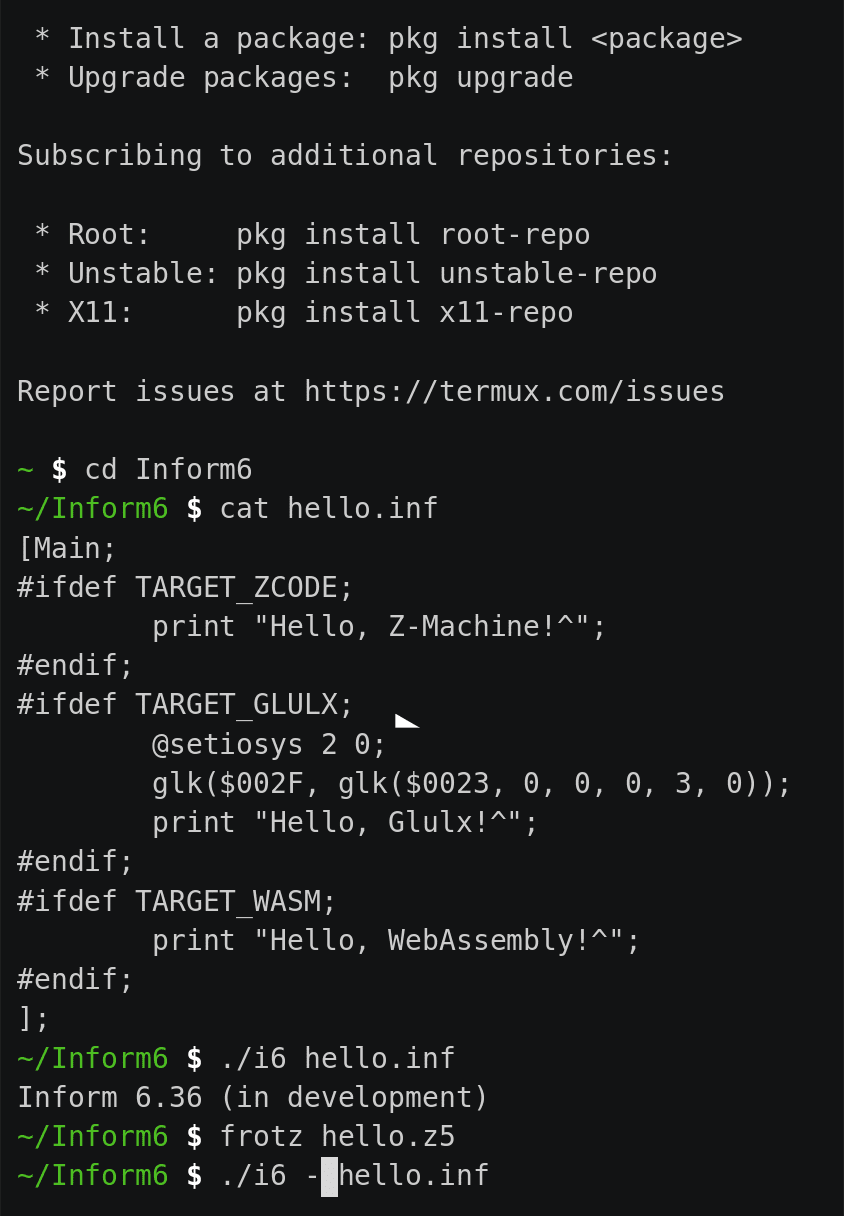 WebAssembly is a new VM designed for security, rapid downloads and JITting, and native-like speeds. It was originally designed for web browsers but several standalone implementations now exist.
As a way to gain more experience with WebAssembly, I've been working on a WebAssembly target for the Inform 6 compiler.
What works so far:
Printing a string
Arithmetic
Bitwise operators
Logical operators
for, while, and do loops
if and else
Routine calls

You can have any number of parameters as long as it's two.

return
What doesn't yet:
Most of the features of the print statement
Debug info

Inform-style debug information not tested and will need adapting
native web assembly debug information not implemented

Omitting unused functions
Pretty much everything past the first chapter of DM4

objects
classes
global variables

Huffman decompression
The jump statement
Some parts are stubbed out, including (most shamefully) the number of functions generated.
You can check out my progress at