The 10[sup]th[/sup] annual interactive fiction Grand Prix competition for (mostly) German language games can be announced!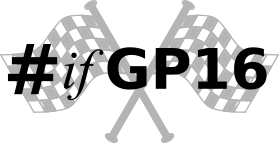 Competition schedule:
March 1, 2016 12 p.m. CET: Deadline for submission of intents.
April 1, 2016 7 p.m. CET: Deadline for entries.
April 1, 2016 Midnight CET: Entries will be released to the public.
May 1, 2016 11.45 p.m. CET: Voting deadline.
May 2, 2016: Results will be published.
Everbody can paricipate as author or judge the comp entries. Rules, schedule, further information and discussions here:
IF Grand Prix website;
if-de Forum (feel free to post in English language);
Twitter hashtag #ifGP16.
Good luck for authors and have a good time with the entries!