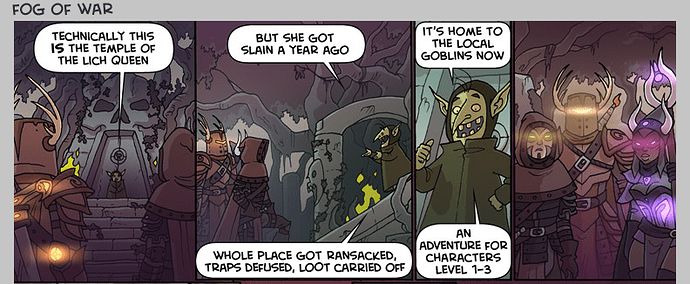 Oglaf

Oglaf is an adult, sex-positive, humorous fantasy webcomic. (mostly NSFW)
https://www.oglaf.com/fog-o-war/
Hahahaha, so good!

The bottom half of the strip kind of reminded me of typical civilian gamer reactions to IF. "Wait!..we can change the color of the box! And there are letters in it!"

There is also the mouseover text that seems like a hint: When dyed pink, a gelatinous cube becomes the turkish delight that eats you.