Recently I've come up with an idea for a Twine game which would use a verb-based interface, similar to what's found in many older graphic adventures. To see if I can make such interface work at all, I decided to write a very short game based around it first, and thus Five Scarabs was born.
The game, a tiny one-room puzzle, can be played here: https://agat.itch.io/five-scarabs
EDIT: I've added the game to the IFDB as well.
I'll appreciate any feedback, especially about the interface! One thing I've already noticed – it will likely be easier to implement it in a bigger game, but with less interaction points in each room (which is good news considering my planned project).
Here's a sample screenshot of the game: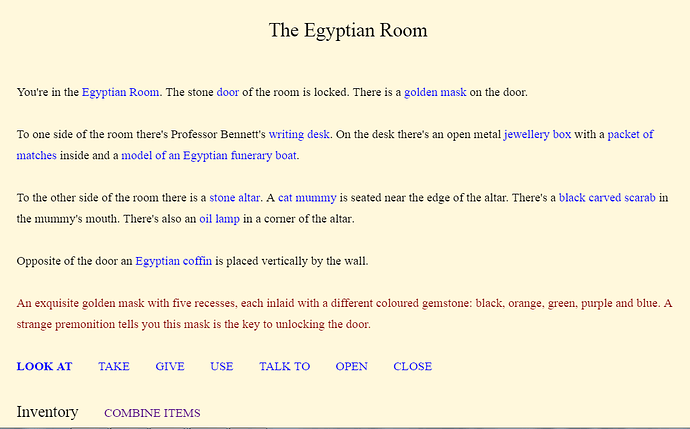 Also, if you know about any Twine games that use something similar, please point me to them! My cursory Google search yielded no results, but if such games exist, I'd very much like to see them.