So the harvest for this year season fall is ready, with a total of 22 new spooky games in English, and 10 in Spanish.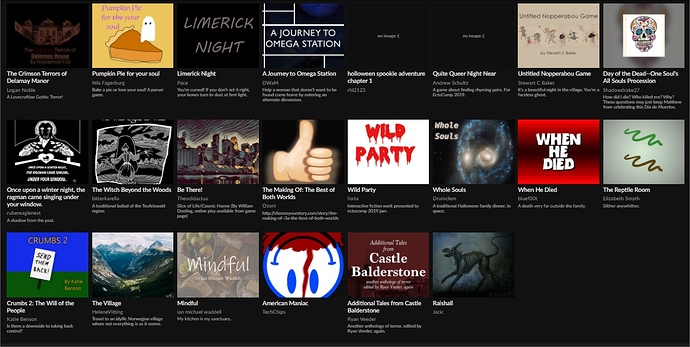 https://itch.io/jam/ectocomp-2019-english/entries
Please, feel free to play, rate and comment. You have the whole month to do it (this is done like this to have plenty of time for IFComp and also ECTOCOMP games, so don't feel rushed.
Also, we invite you to give feedback to the authors either in your personal blog, comment section of each game at itchio (it is a bit confusing, itchio allows two places to comment, at each "submission page for the jam", and also in the main site of each game (if allowed by author). We recommend the latter (overall if it is a positive comment.)
And, that is, I think I don't forget anything.
Little by little, we will add all entries to IFDB, volunteers to help with that welcome.
Also, you can promote the games at social networks using the hashtag #ectocomp2019
Thanks!