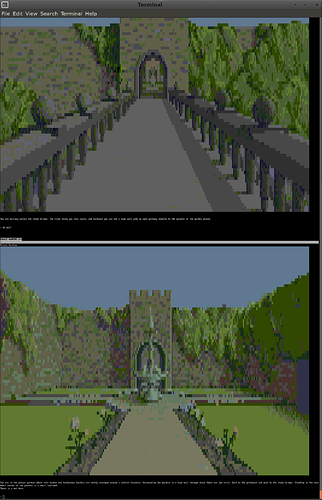 Hello.
So, my Magnetic Scrolls Interpreter, dMagnetic, has just had its release 0.14. As you can see from the Screenshot, it looks pretty good. I am still looking for Beta Testers.
And, if you are a Seasoned Debian Developer, somebody to pick up RFP 929619. To get it into the package repository: https://bugs.debian.org/cgi-bin/bugreport.cgi?bug=929619
It IS already part of the official FreeBSD ports repository, so the next time you update your installation, just type in
cd /usr/ports/games/dMagnetic ; make install ; dMagnetic
to play.