Today has began the voting period of the French IF competition known as Concours de Fiction Interactive Francophone 2023
There are 25 nice games to explore, so if you feel in a real adventurer mood you can take the risk and a dictionary and go there to discover that wonderful community.
I did something like this some days ago and I pressented there a French translation of "Gent Stickman Vs Evil Meat Hand" (Gent Stickman Vs la Méchante Main de Chair). It's the nice trick of making things without too much text XD
Here is some preview of the games presented: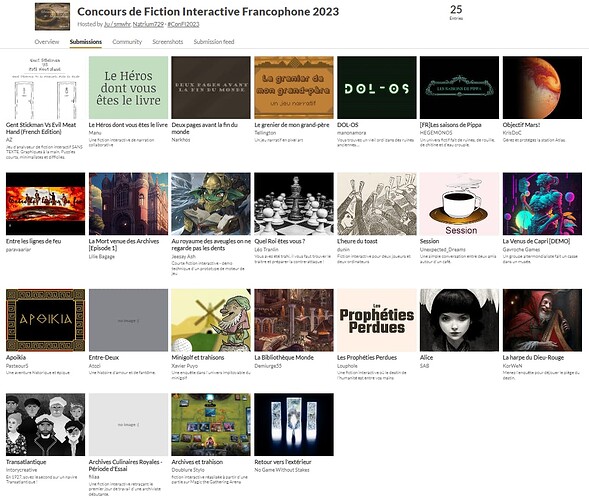 Come and play! I don't know French and I did a game! Google Translator is the new "lycée français"!