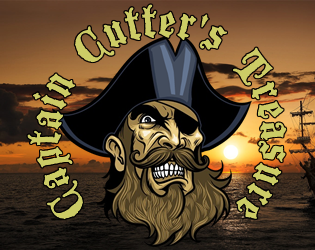 I have released 'Captain Cutter'sTreasure' for z-code interpreters. This was an entry in PunyJam #1 and my first game written using the PunyInform library.
The game is a good old-fashioned puzzlefest with an interesting story and some colourful characters. It has a pirate theme and who doesn't love a good pirate theme?
You can download the z5 file from the game page to play in your favourite interpreter. I plan to release a browser-playable version and a few 8- and 16-bit versions when the jam is over.
While you're there, please play and rate all nine entries in the jam from the jam's submission page. Voting is open until 17 May 2021.