I'm on macOS Sierra 10.12.4
Inform version 1.64 (1.64.1)
I tried making a simple inform game.
If I enter: The bedroom is a room.
Everything looks fine. Results are good.
But, when hit GO and try to play the game in the Story tab, there is nothing there, it's blank, and I cannot type anything.
I tried loading a sample story, and the same thing happens. Blank. Nothing.
I've been going nutso trying to figure out what's going on.
I finally tried changing the default Story File Format setting from Glulx to Z-Code and now it seems to work.
WTF??
Why is Glulx the default setting if it doesn't work properly?
Furthermore, what if I want to use the Glulx format, how can I get it to work?
It says that it's the "most capable" of the two formats and is the default setting, so I feel that I should use that setting.
Anyone have a solution?
[spoiler]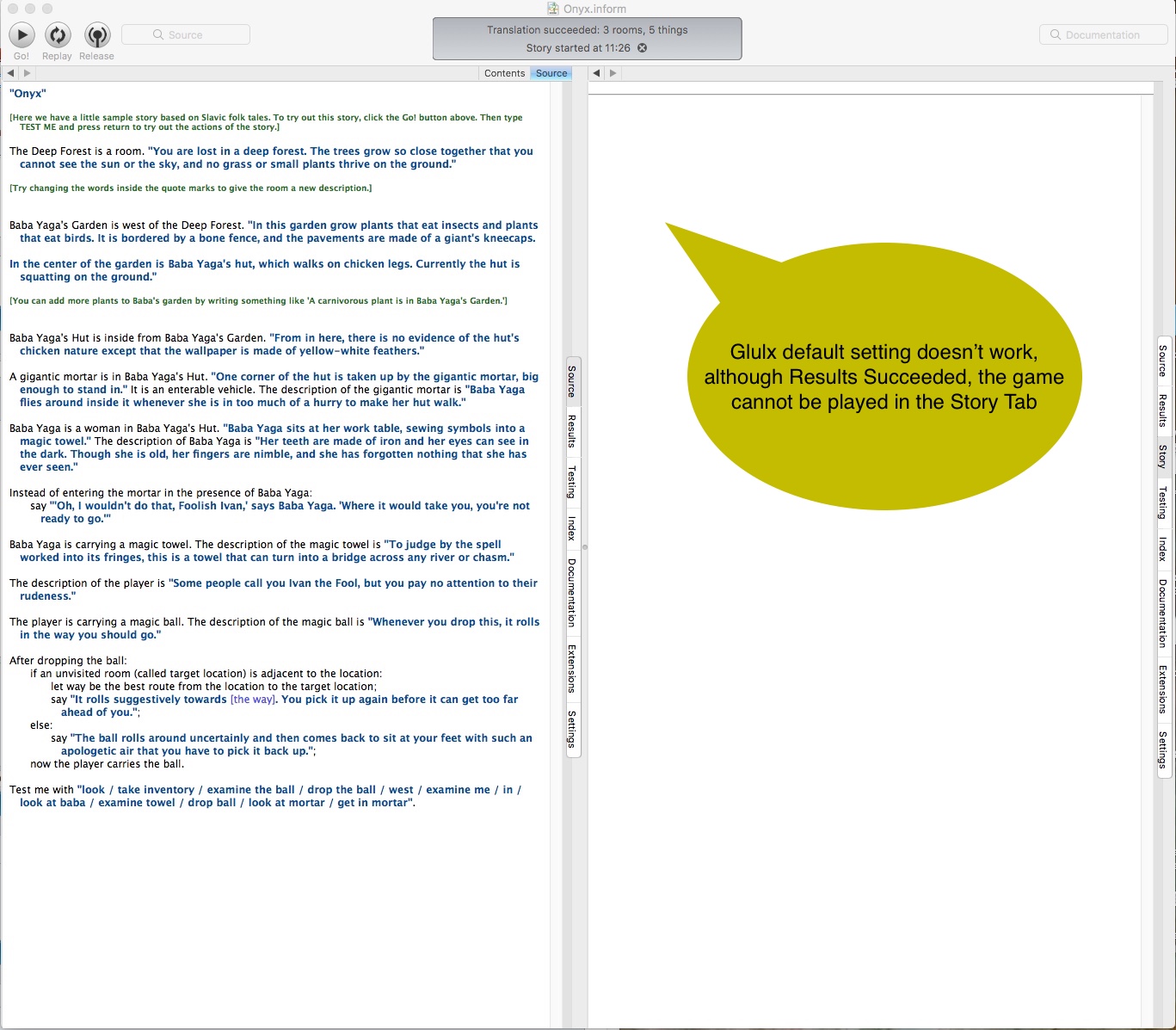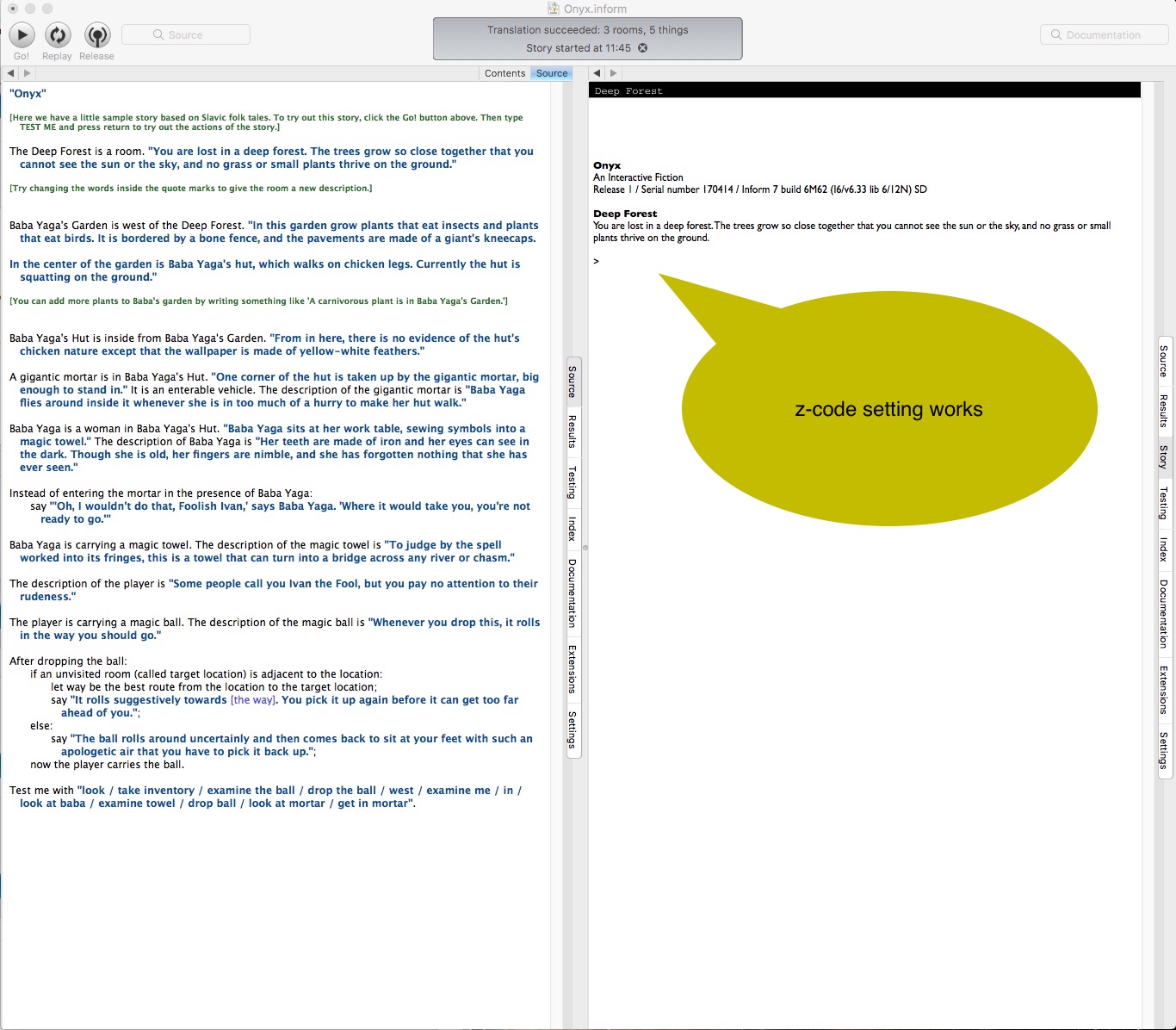 [/spoiler]